What is Envision
Envision is a web3 stock media marketplace.
Leveraging blockchain, smart contracts and non-fungible token technology, the Envision platform facilitates the peer to peer exchange of stock media, where content creators can retain ownership and sell usage rights or entire copyright directly to consumers, avoiding hefty fees, clunky contracts or forfeiting rights as per current centralised solutions.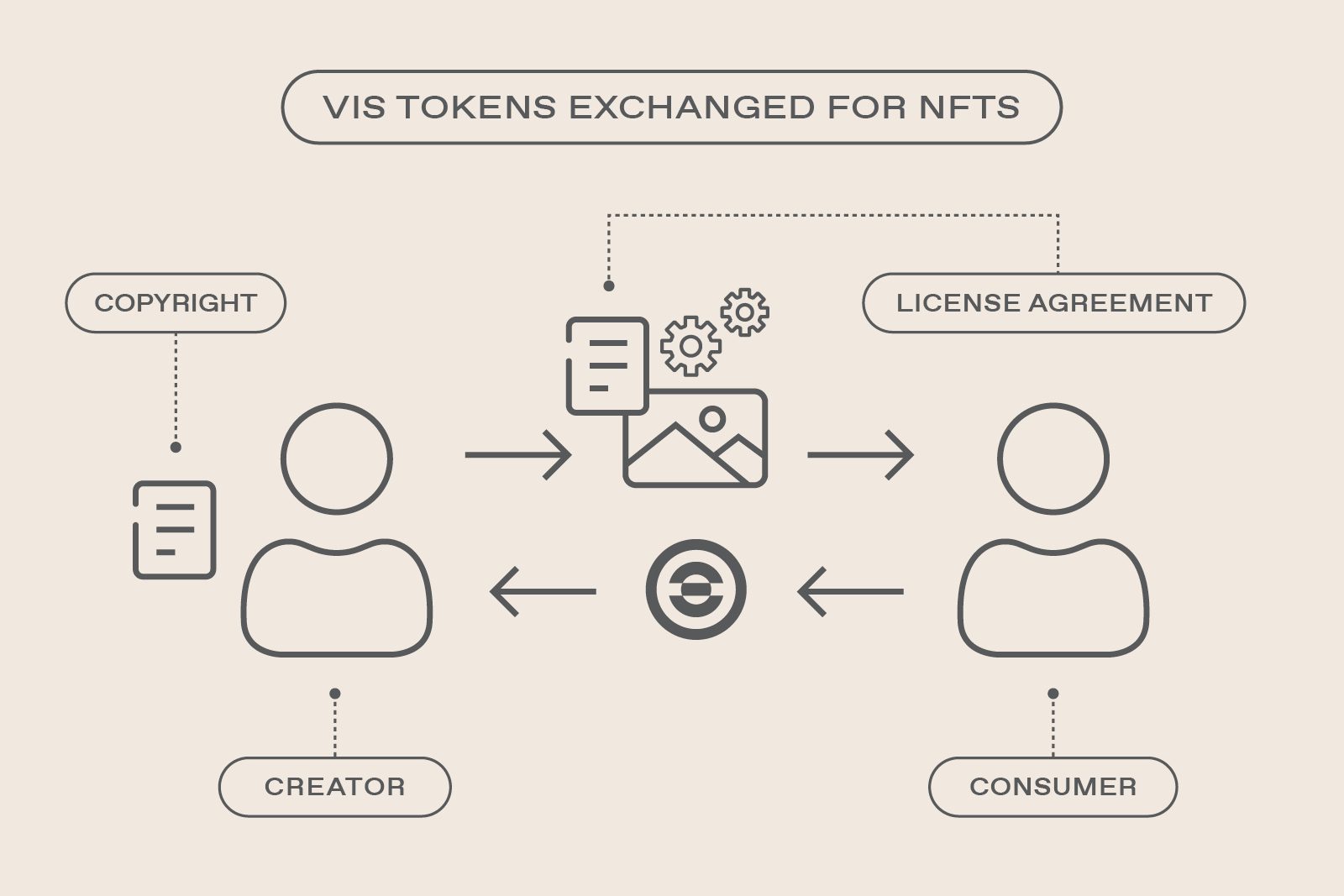 Envision Platform
Deployed to the Polygon blockchain, the Envision Stock platform functions as a NFT marketplace with a tailored user interface designed specifically for the sale and purchase of high quality stock media.
NFT's on the Envision platform provide public transparent proof of ownership and usage rights where content creators are in control of their content's distribution type and price.

Want to join the future of stock media?
We've just released our testnet platform and would love your feedback
Premium Products
Envisions premium products suite leverages on-chain and off-chain data to complement the core platform, bolstering its commercial value to both creators and consumers. Premium products are accessed by paying monthly/yearly fee or by staking a set value of VIS tokens for 12 months.
Premium products currently under development;

Envision Insights

Envision Moodboards

Envision Direct

The Envision platform is powered by VIS, Envision's fungible utility token.
VIS tokens are the exclusive form of payment on the Envision marketplace where consumers exchange VIS tokens for the NFT associated with a piece of stock media directly with the content creator. VIS tokens are also used to unlock premium features, reduce platform fees, distribute rewards, fund the platform and incentivise platform participants/token holders.